FOREMOST is an platform interface that prioritizes your pet's safety. It is a preventative measure driven by human judgement from personal networks.

Foremost aids the inclusion of unattended pets in emergency plans at the first instance of an emergency incident, built upon trust relationships and personal networks embedded within local communities. Foremost uses dynamic mobile technologies in tandem with intelligent fire detection networks to address the solution space offered by a pet parent's personal network for on-ground, first-incident support in emergencies.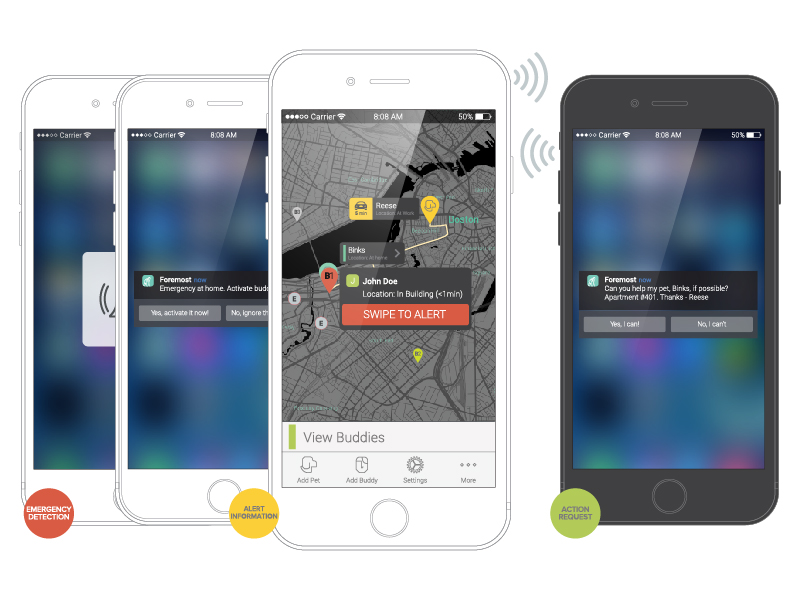 Foremost is...

+ A preventative measure, based on human judgement
+ A first incident emergency support & action system
+ Driven by the trust-relationships in personal networks
+ Extendable to other scenarios that constitute emergencies at an individual or personal level
+ Aimed at increasing success rates of evacuation & drills
+ Primed to minimize risk to residents and response teams
+ Extendable to new, wearable technologies
+ Supported by an array of platforms



Foremost was also presented as a research poster at Northeastern University's RISE (Research, Innovation and Scholarship Expo) in March 2015.